Skip to Main Content
It looks like you're using Internet Explorer 11 or older. This website works best with modern browsers such as the latest versions of Chrome, Firefox, Safari, and Edge. If you continue with this browser, you may see unexpected results.
Open Access Journals
BioMedCentral (BMC)

A commercial publisher which produces about 200 open access journals, over 20 of which are ranked for impact factor by ISI's Journal Citation Reports.
DOAJ: Directory of Open Access Journals

This link opens in a new window

DOAJ is a database of over 4000 peer-reviewed, open access journals from around the world. Over 1000 of these journals can be searched at the article level from the DOAJ search box.
JURN

JURN searches hundreds of free scholarly ejournals in the arts & humanities
PubMed Central (PMC)

This link opens in a new window

"The U.S. National Institutes of Health (NIH) free digital archive of biomedical and life sciences journal literature."


PLoS (Public Library of Science)

This link opens in a new window

PLoS, a non-profit organization founded by a group of biomedical scientists, currently publishes seven open access biomedical journals, six of which are ranked for impact factor by ISI's Journal Citation Reports.
Australasian Open Access Strategy Group (AOASG)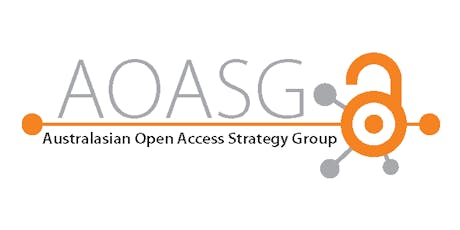 The Australasian Open Access Strategy Group (AOASG) advocates to make Australasian research Open and FAIR.
The AOASG supports the Open Knowledge foundation definition of "Open", i.e. that anyone can freely access, use, modify, and share content for any purpose. We also support the right of authors to retain their copyright and to be attributed for their work. We also recognize the need for research outputs to be FAIR and contributed to the development of the F.A.I.R. Statement in 2016.
1,500 Free Online Courses from Top Universities
Get 1,500 free online courses from the world's leading universities -- Stanford, Yale, MIT, Harvard, Berkeley, Oxford and more. You can download these audio & video courses (often from iTunes, YouTube, or university web sites) straight to your computer or mp3 player. Over 45,000 hours of free audio & video lectures, await you now.
Visit the Open Culture website Today!!
The Wellcome Trust
The overarching aim of our open access (OA) policy is to make sure that knowledge and discoveries resulting from our funding are shared and used in a way that maximises their benefit to health.
Providing free, online access to published research will:
maximise the availability and usability of publications
make sure the research we fund can be built upon.
Our OA policy for journal articles is in line with the key principles of Plan S. Wellcome is a member of cOAlition S and is committed to working in partnership with other funders to make all research articles OA.
Our policy for monographs and book chapters remains unchanged.
Both of these policies apply to publications that include original research that is funded in whole, or in part, by Wellcome.
OAIster
OAIster is a catalogue of millions of records that represent open access resources. It scans the internet to find freely available items that conform to the Open Archives Initiative Protocol for Metadata Harvesting (OAI-PMH). OAIster can harvest key bibliographic information from these freely available resources and then use this information to point you towards the resources.
What will you find on OAIster?
Theses
Journal articles
Preprints
Book chapters
Conference proceedings
Where does OAIster find these items?
OAIster captures information from institutional repositories and from open access journals.
Take note: Some items are peer-reviewed, while others are not.
Relevant Open Source Software
Open source software is available to provide online platforms for repositories, ejournals and conferences. Here are a few examples:
EPrints software

This link opens in a new window

Dveloped at the University of Southampton, EPrints currently provides the repository software for over 250 repositories worldwide.
Public Knowledge Project (PKP)

PKP is a multi-university initiative developing (free) open source software and conducting research to improve the quality and reach of scholarly publishing

Open Journal Systems (OJS)

Developed by the Public Knowledge Project (PKP) at the University of British Columbia, OJS is a journal management and publishing system used by over 2000 publications, many of which are open access journals.

Open Conference Systems (OCS)

Also developed by PKP, OCS is "a free Web publishing tool that will create a complete Web presence for your scholarly conference".
Open Education Resources (OER)

Open educational resources (OER
)
are teaching, learning, and research resources
that reside in the public domain or have been released under an intellectual property
license that permits their free use and re-purposing by others.
Explore the

Open Education Resources (OER)

, including lectures, activities and labs, readings and syllabi, available on the

OER Commons

.
Examples of other Open Education Resources (OER) include:
OpenCourseWare Consortium

This link opens in a new window

"...a collaboration of more than 200 higher education institutions and associated organizations from around the world creating a broad and deep body of open educational content..."
MIT Open Courseware (OCW)

MIT OpenCourseWare (OCW) is a web-based publication of virtually all MIT course content. OCW is open and available to the world and is a permanent MIT activity.
Open Culture

A Master List of 1,500 Free Courses From Top Universities: 50,000 Hours of Audio/Video Lectures to Enrich Your Mind